Affiliates
Do you have strong relationships within the tourism and travel industry that you should and could be leveraging? Affiliates might be the perfect solution for you. An affiliate is a person or a business that you provision to sell your existing product. They might be a travel agent, a tour desk at a hotel, or even a visitor centre or hub that doesn't have their own Bookeasy console. We can provide a code that they can insert on their website that will allow them to have online booking functionality.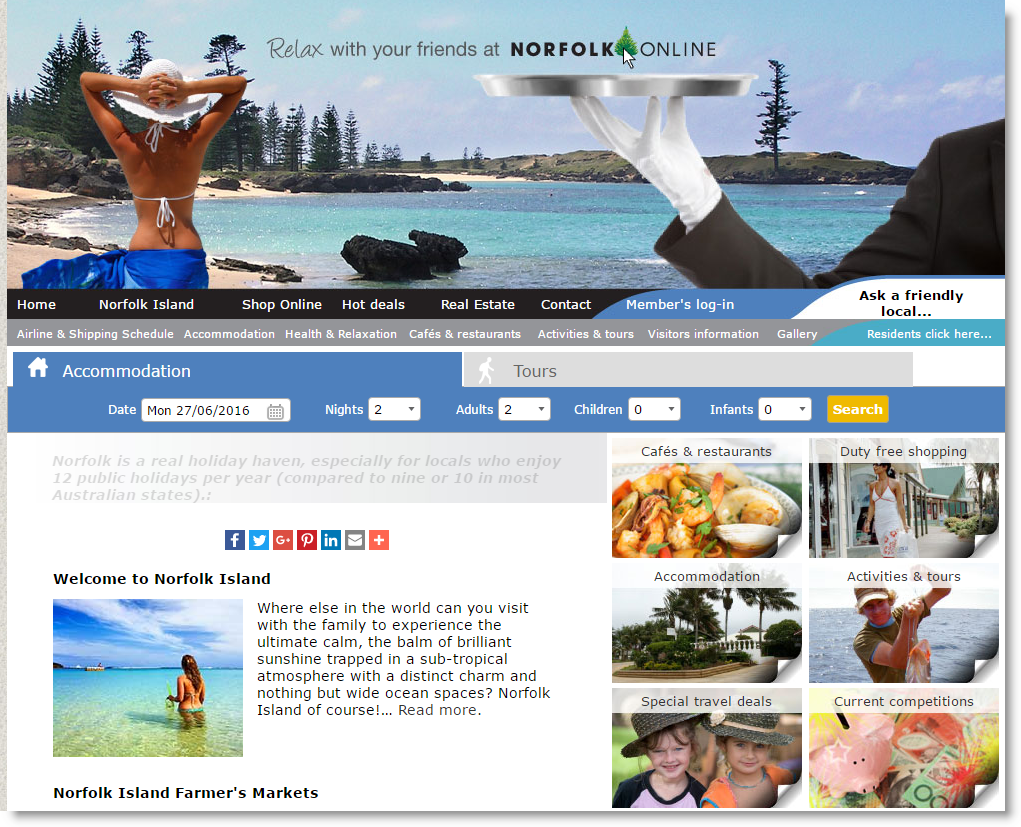 How does this work?
From the above website Norfolk Online get significant website traffic for Norfolk Island, however they did not have online booking functionality. As such they approached the Norfolk Island Visitor Information Centre and came up with a mutually beneficial agreement so that all of the Tourism Centre can process and manage the bookings.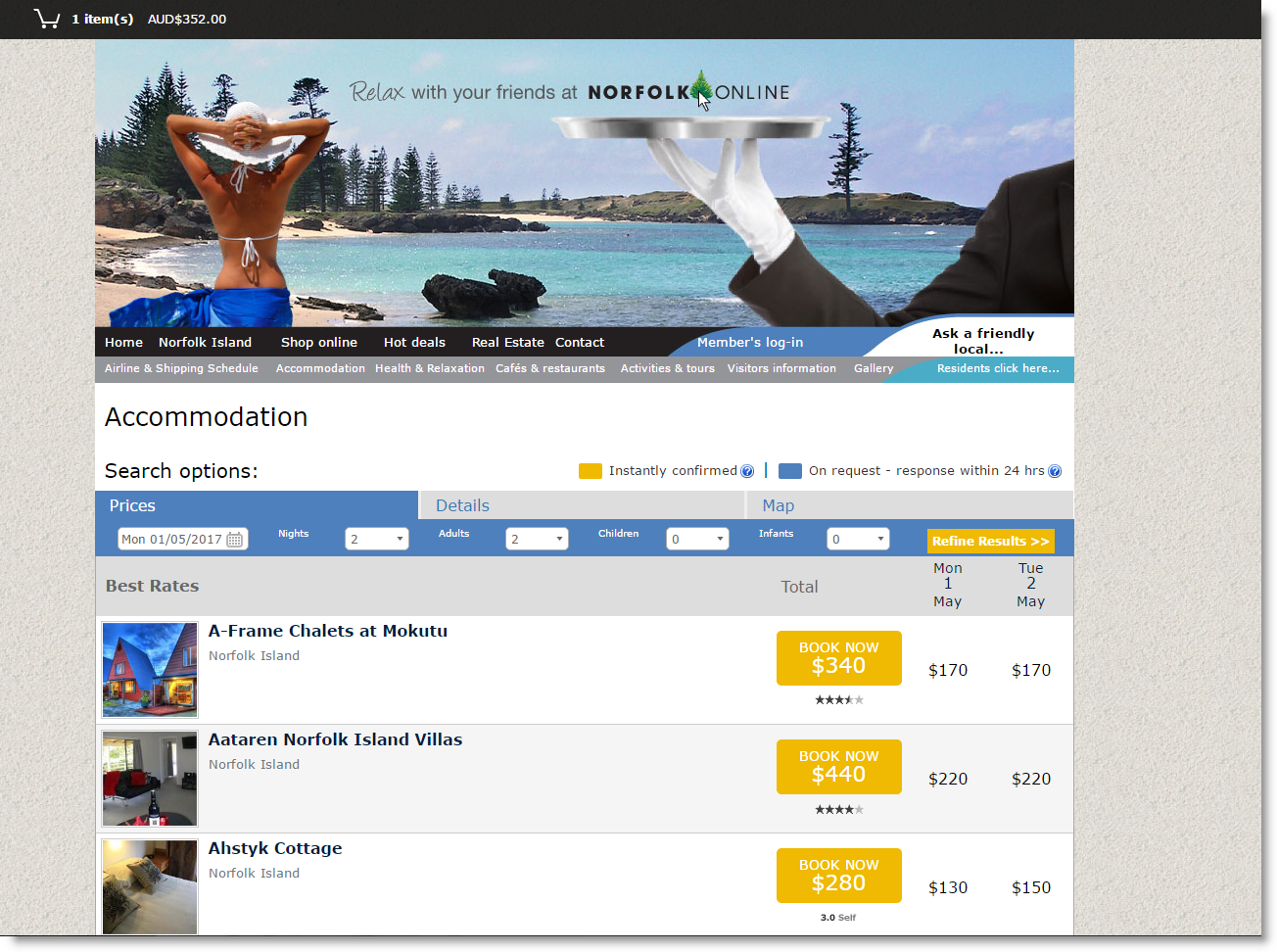 Integration
We have included some options below.
Integration from an external developers
As the booking process is powered by the beGadgets they will need to be developed into the affiliate website. It is important to note that the beGadgets are NOT a plugin. This means that the web developers will need to have extensive knoweledge of javascript, PHP and CSS. We reccomend that the developers read the gadget documentation found here and ask any questions before they provide a quote.
Hosted Gadget
If the web developers cannot integrate the begadgets our digital agency beDigital can provide a "Hosted Gadget Solution". This is what Norfolk Island Online are using. It is a subdomain (bookings.bookeasy.com) where we develop and host the gadgets and bookable process, however we use the theme of your current website, so it looks seamless. For a quote please contact us directly.
Payment and commission split
All payments will be taken by the main centre, NOT the affiliate. This means that the commission split between the centre and the affiliate will need to be handled outside of Bookeasy. In Bookeasy we can provide a report where by it will list all bookings made by the affiliate which can be provided. You will also need to have a direct agreement between yourself and the affiliate.