Coming Soon! Bookeasy's New Guest Itineraries
Bookeasy is soon launching new look itineraries! We've redesigned them from the ground up providing Tourism Destinations, operators and guests with a streamlined, professional look that's easier on the eye.
Once launched Tourism Destinations will have access to a new setup page via their Bookeasy staff console where they can customise the header and footer of their itineraries, attach a logo and override the "Thank You" text.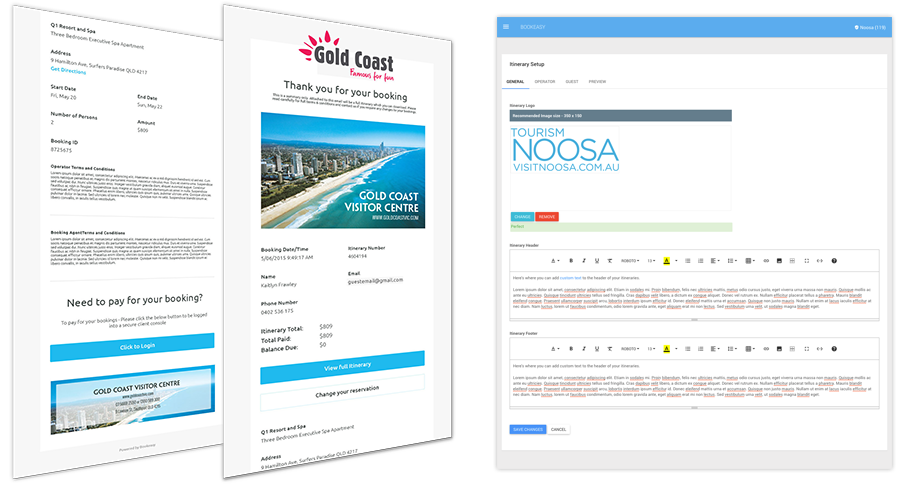 In addition, redesigned booking notification emails sent to guests and operators will include a nicely styled summary, with the full itinerary provided as an attachment.
As part of the scope of this project, Tourism Destinations will be provided with multiple options to print and provide their itineraries to guests, such as:
Summary Itineraries
Full Itineraries
Full Itineraries with vouchers
Tax Invoices
Standalone vouchers for all bookings on an itinerary
Standalone vouchers for selected bookings on an itinerary
Docket printer versions for tax invoices and vouchers
Stay tuned as further details will be provided closer to launch in the coming weeks!